1909: The American system of dressmaking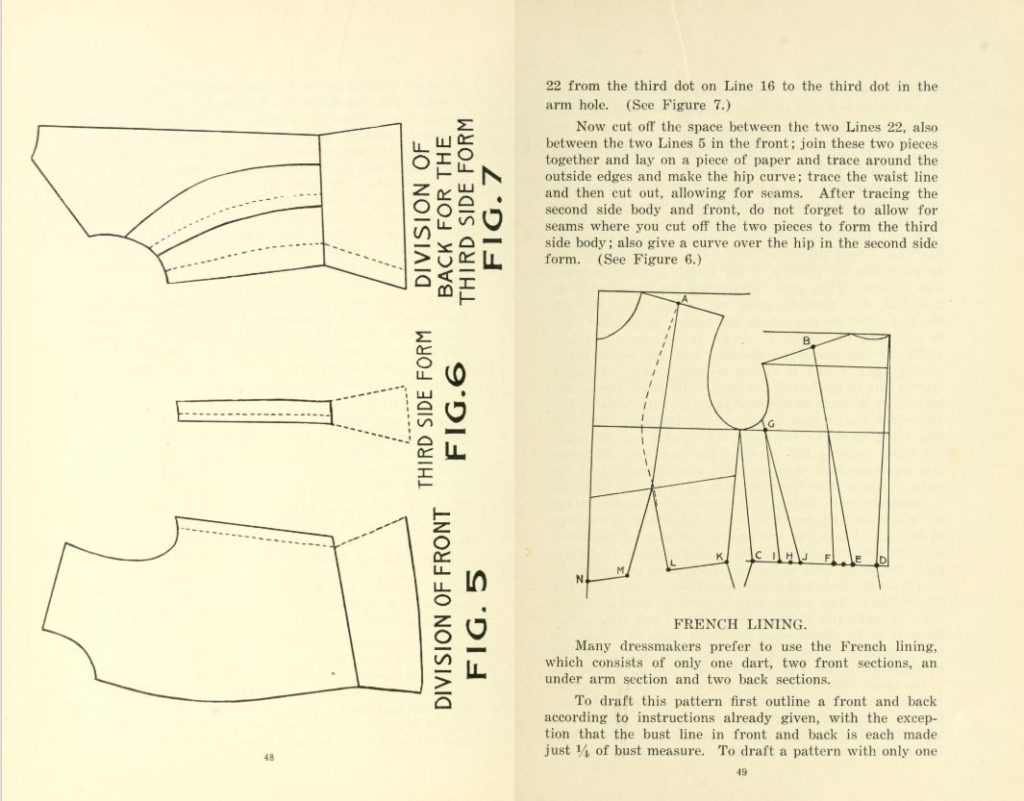 The American system of dressmaking (1909)
Author: Merwin, Pearl
Subject: American College of Dressmaking, Kansas City, Mo; Dressmaking; Tailoring (Women's); Garment cutting
Publisher: Kansas City, Mo., The American College of Dressmaking
Possible copyright status: The Library of Congress is unaware of any copyright restrictions for this item.
Language: English
Call number: 10096944
Digitizing sponsor: Sloan Foundation
Book contributor: The Library of Congress
Collection: library_of_congress; americana
Full catalog record: MARCXML
Okay, this is lovely. Drafting, sewing and fitting for a full wardrobe from innerwear to outerwear. Basically to the point where you'd have to go buy things (like millinery, hoiery, shoes, and corsets.)
Mainly women's clothing.
Addn 16/09/18: I had a lovely comment come through about a personal connection to the book (a relative who passed the course and gained their Diploma!)
So I have updated with a little more information to put the book in context.
There are also a few more recent books that describe it as the largest successful dressmaking correspondence school at the time: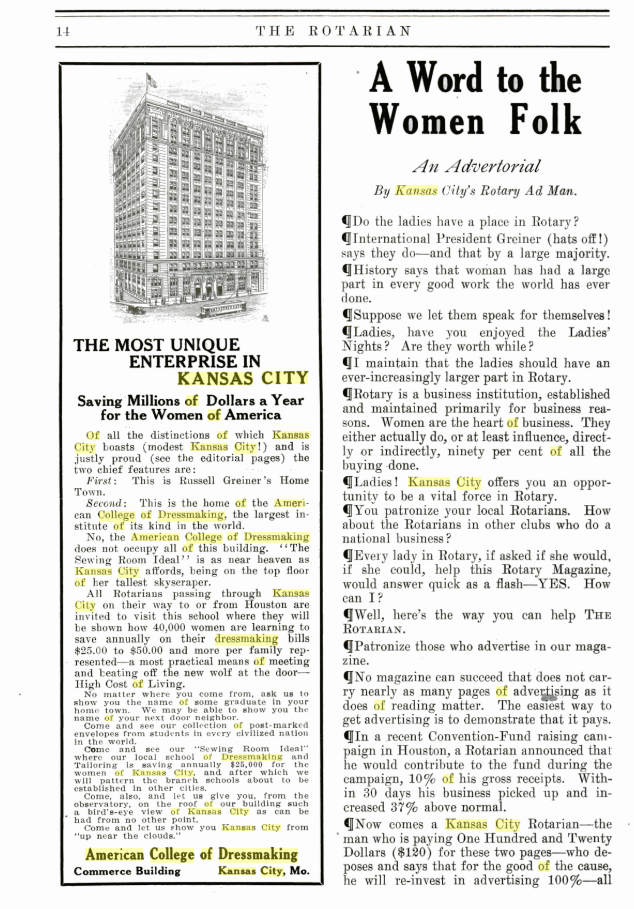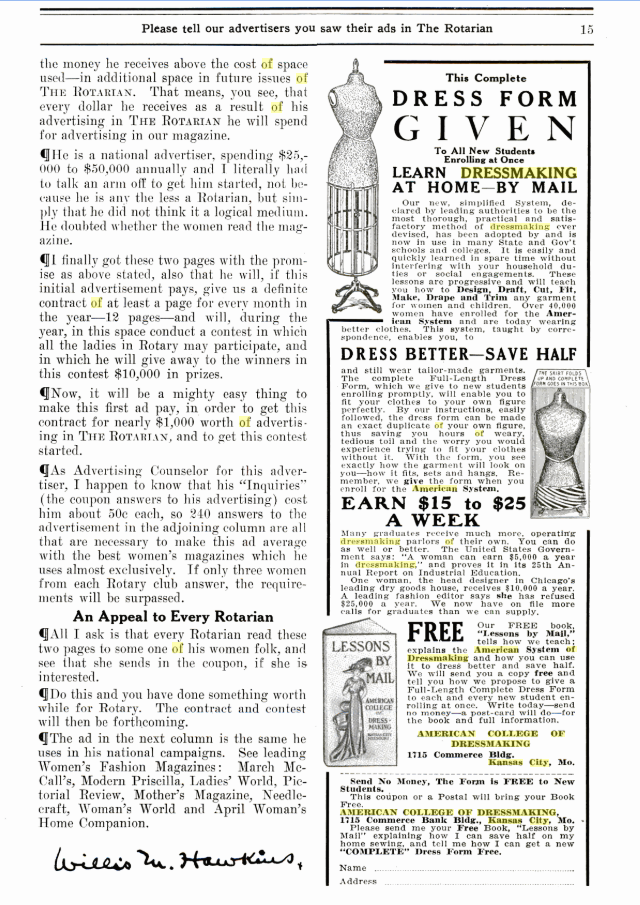 May 1914
144 pages
Vol. 4, No. 9
ISSN 0035-838X
Published by Rotary International
Established in 1911, The Rotarian is the official magazine of Rotary International and is circulated worldwide. Each issue contains feature articles, columns, and departments about, or of interest to, Rotarians. Seventeen Nobel Prize winners and 19 Pulitzer Prize winners – from Mahatma Ghandi to Kurt Vonnegut Jr. – have written for the magazine.
More such adverts can be found, I used the following search criteria: https://www.google.co.nz/search?tbm=bks&hl=en&q=American+College+of+Dressmaking%2C+Kansas+City